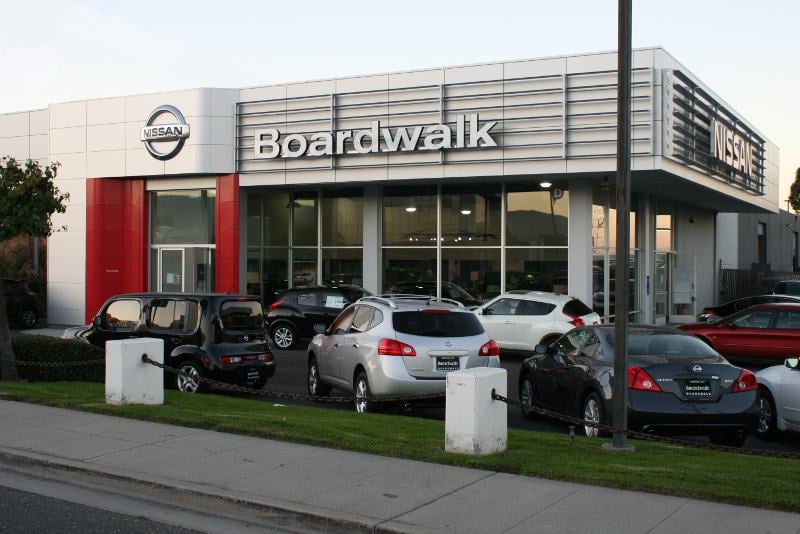 Are you new to the United States, and have not established credit yet? Are you looking to get approved on a car loan, but are having trouble due to a lack of credit history in the United States?
Boardwalk Nissan is here to help you. Boardwalk Nissan works closely with Nissan Motor Acceptance Corp to make your loan approval process easy and efficient, and to pass along great rates to you for new cars, used cars, even leasing.
Establishing credit from scratch, and securing a car loan approval can be difficult, and that's why we're here to do the hard work for you, and get you in the car you want in a timely manner.
Please bring these documents in when you arrive at Boardwalk Nissan:
United States Social Security Card or copy of a letter from the Social Security Administration including the assigned Social Security Number
Passport
Copy of Visa with expiration date (with picture blacked out)
Three personal references from individuals residing in the U.S.
Monthly payment must not exceed 25% of your income before tax
Verifiable gross income must be greater than $75,000
Verification of residence and phone number (Boardwalk commonly uses utility bills for this requirement)
Letter from employer stating applicants position, hire date, income, and length of stay in the U.S.
If you have just moved to the U.S. and you need a car, Boardwalk Nissan is the right dealer to serve your needs. We making getting your first car loan easy, painless, and quick. We help many people in your exact situation, so we know to get you on the road without any unnecessary delays.
Pick out your favorite new Nissan, and contact us today to get started!